Excellence in healthcare made possible by

YOU.
The SGMC Foundation supports the essential work of the South Georgia Health System— supporting patients, their families, SGMC employees and the communities that we serve.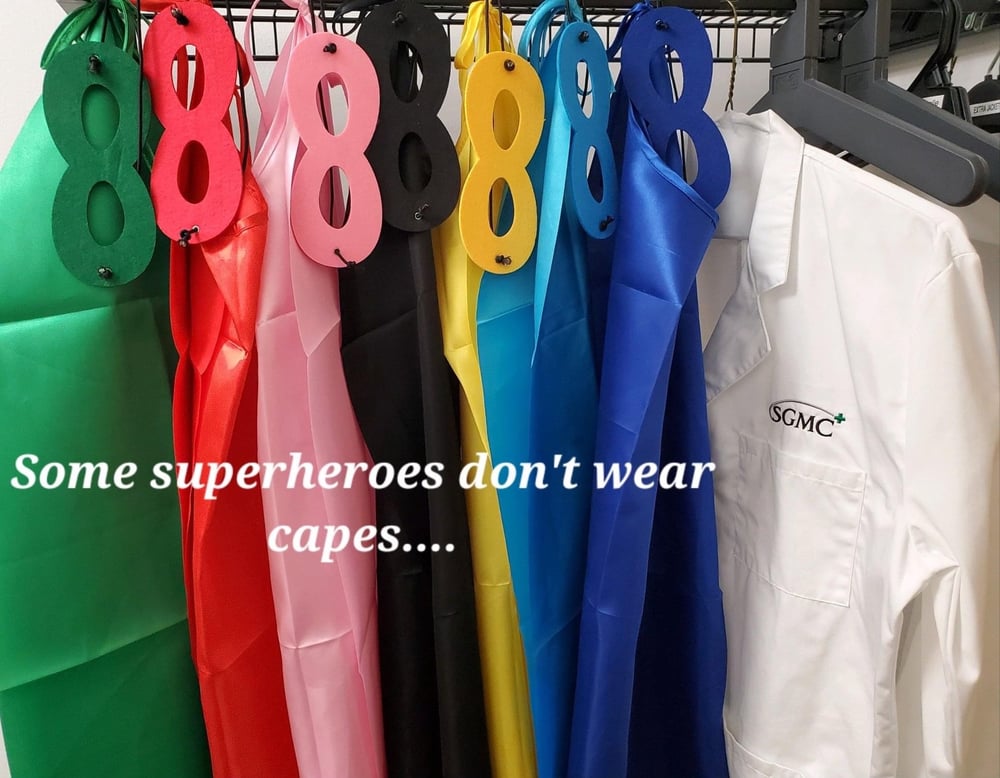 Because of you, we can continue to chart the course for access to quality and innovative healthcare for South Georgians.
Gifts and pledges in 2022 consisting of 1,063 total donors
Employee giving in 2022 made possible by 650 staff members
Total jobs brought to the region because of hospital presence
# of Community members impacted by Foundation donations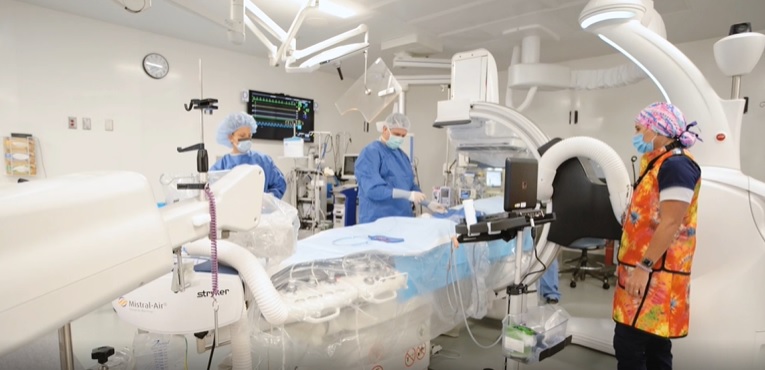 Thanks to our donors, lives have been changed. Watch this video to see seven powerful stories of community members impacted by SGMC.
Has an SGMC physician or nurse made a difference in your life? You can recognize a physician, nurse or other care provider who made a difference for you or a loved one through our Grateful Patient program.
When you honor a care provider who took remarkable care of you, they receive a card with your special message and a custom-crafted pin to wear proudly each day. The amount of your gift will not be shared.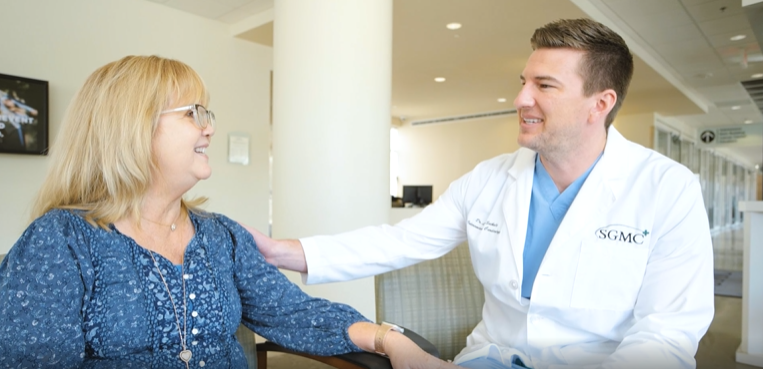 Every gift to SGMC is an investment in the lives of the nearly 400,000 patients we serve each year.
Every gift, no matter what the amount, makes a difference!
Lights of Love
Lights of Love is a special way to honor a loved one during this holiday season. Donate $25 or more to purchase a symbolic light in honor or in memory of someone special by December 31st. All 2022 honorees will be displayed on an electric board located in SGMC's main lobby and listed on our website. Lights on the tree in front of SGMC's main campus will represent loved ones being remembered and honored.
To make a gift or view your loved ones listing, click the button below.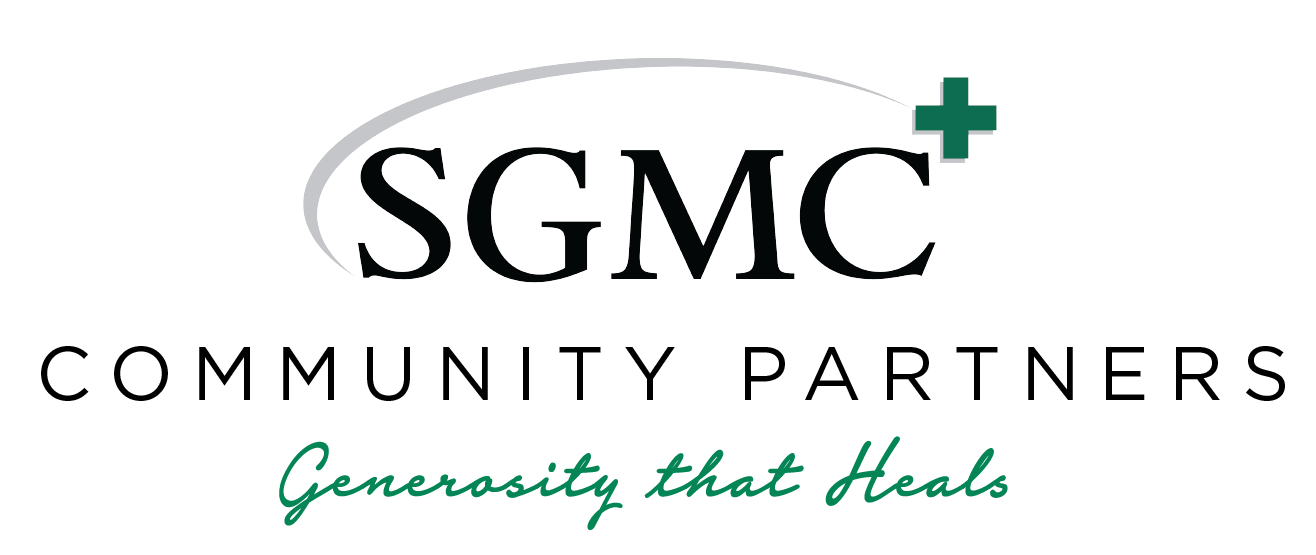 Our SGMC Community Partners program has launched for 2023!
We are thankful for a community of businesses and organizations that are deeply committed to our community, hospitals and patients. By designating your philanthropic support to the SGMC Foundation, you can position your business as a true leader in South Georgia.
Exciting Events with SGMC Foundation
Retired Physician Breakfast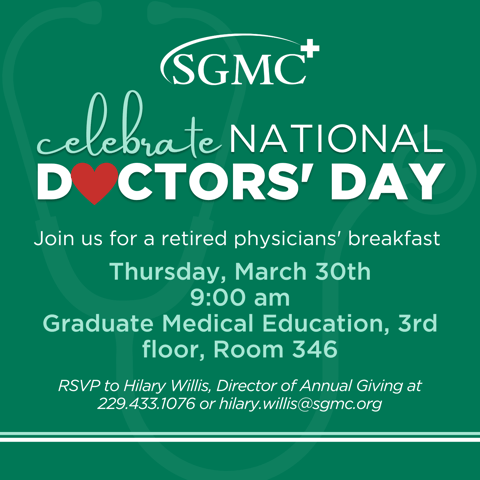 Join us for the Oncology Expo Series to benefit the Pearlman Cancer Center. We hold three events a year.
2023 Dates: May 5th, September 15th, December 8th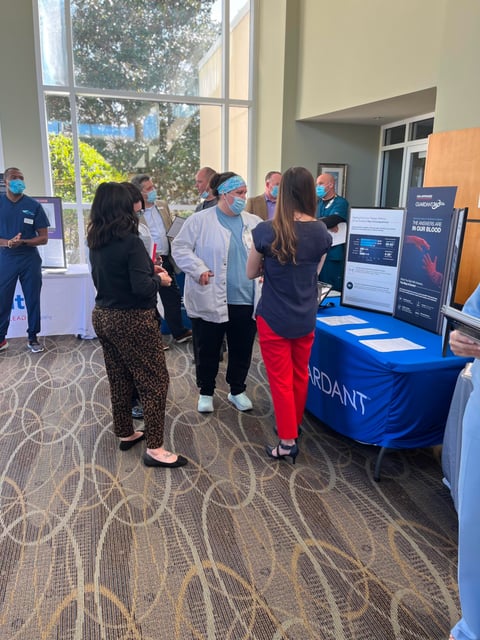 Join us for the Oncology Expo Series to benefit the Pearlman Cancer Center. We hold three events a year.
2023 Dates: May 5th, September 15th, December 8th