Your contributions help bring hope, save lives, and empower breakthroughs in our communities.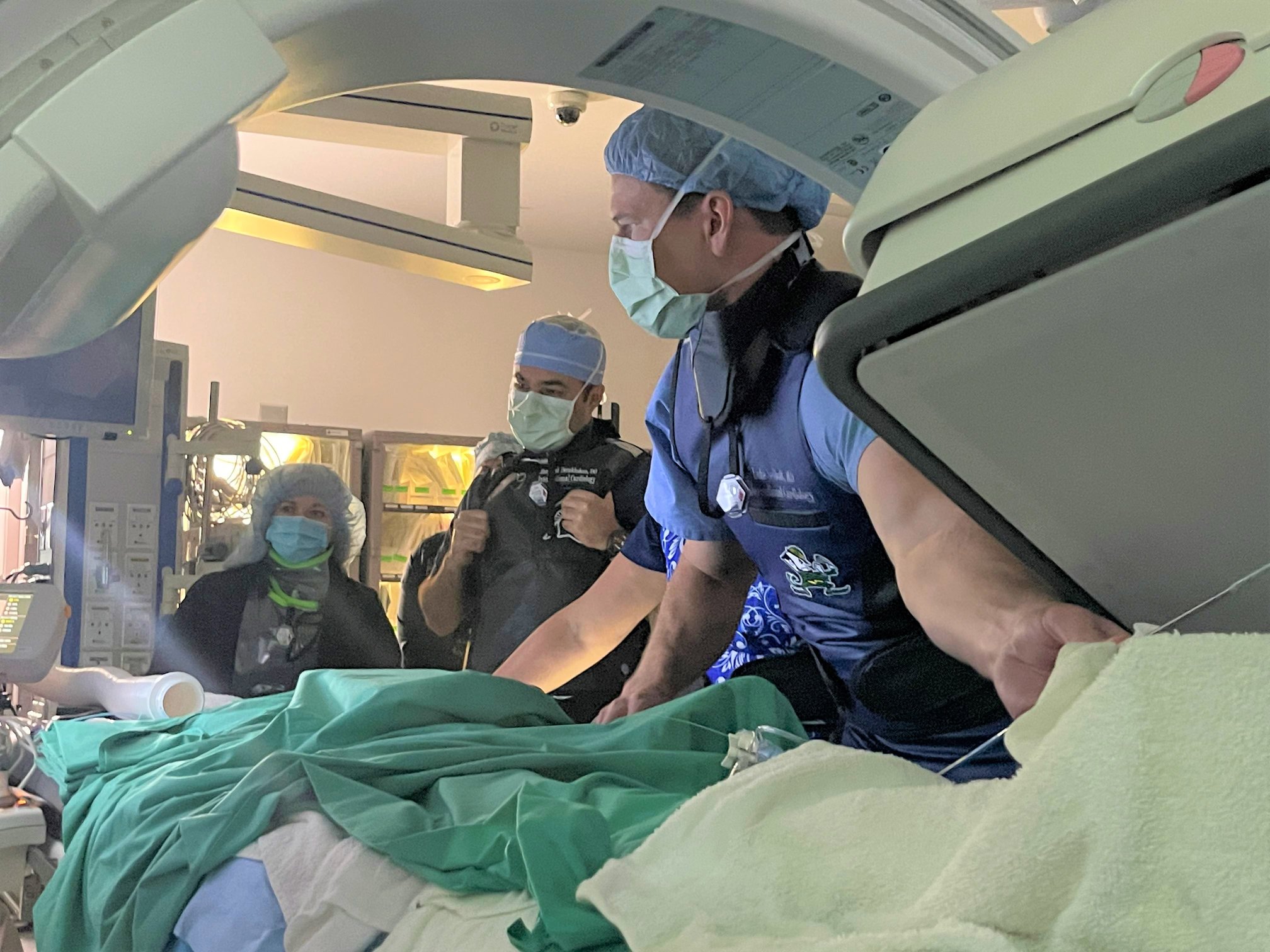 Giving the Gift of

Tomorrow
Individual Donors in 2022
Awarded to Rural Hospitals through Georgia Heart Tax Credit
Gifts and pledges in 2021 consisting of 652 total donors
Feeding Frontlines Meals Donated
given by employees in 2022 by over 650 staff members
# of Community members impacted by foundation donations
Total jobs brought to the region because of hospital presence
Our Programs and Projects
Building on the strengths of each individual component of the South Georgia Health System, SGMC has identified top priorities for programs and projects for expansion and improvement.
It is our responsibility to envision the health care of tomorrow and assure that we are prepared to meet the needs of the communities that we serve with world-class caregivers, technology, and medical facilities.
Berrien Emergency Department Expansion Project
Broke Ground on May 2, 2023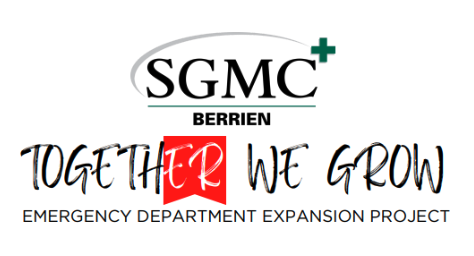 Berrien County Hospital was built in 1965 and has served the community of Nashville, GA and the surrounding area with pride, convenience, skill and loyalty. In keeping with the highest standards of care, the SGMC Berrien Campus is in need of renovations and a major expansion for a modern facility that will be poised to address the healthcare needs in our community for the next twenty years.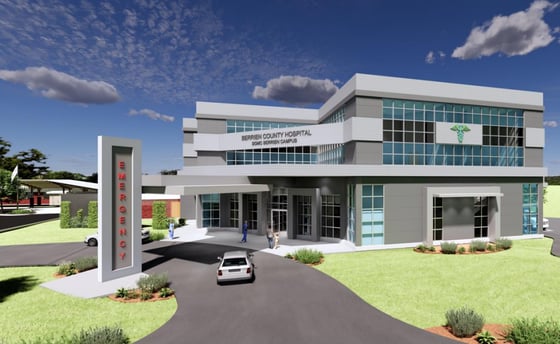 The Solution
We want to continue the hometown healthcare capabilities with a sharper image, more modern technologies, advanced equipment, and convenience of access to care. The project will expand the hospital's footprint by 26,000 square feet and replace the original three-room emergency department with a new modern nine room emergency department. Additionally, the expansion includes a new lobby and entrance to the hospital.

The Cost
The projected cost of the expansion project is estimated at $15 million. It is our goal to join together as a community to raise $3 million in donations towards this worthy project. The impact that the hospital has on the lives of the community it serves is remarkable. Your decision to make a gift to the SGMC Berrien Campus Emergency Department and Hospital Expansion Project will chart the course for access to quality and innovative healthcare for rural Georgians for generations to come.
If you would like more information on this worthy project, contact Hilary Gibbs at
Hilary.Gibbs@sgmc.org
.
Main Campus Expansion Project
Includes a New Women and Infant's Center and Emergency Department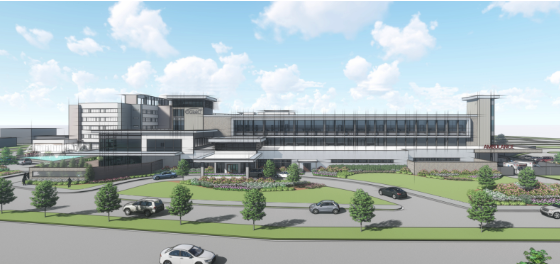 SGMC is currently in the final planning phase of the Main Campus Expansion Project. The project will include a new 3-story tower that will reorient the main entrance of the hospital from Pendleton Drive to Woodrow Wilson. Two floors will be dedicated to the birthing experience and infant and pediatric care. It will also feature an expanded Neonatal Intensive Care Unit. The project also includes a new emergency department that increases the number of treatment areas from 45 to 56 and has specially designed spaces for expedited care and trauma services. Additional enhancements include a campus redesign with a connector boulevard and wellness park. We're not just redesigning a campus, we're working at every level to expand our reach, support our community health care needs, and propel the future of medicine in South Georgia.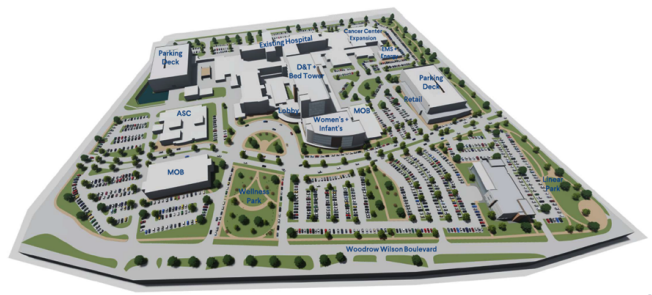 New Women and Infant's Center
We've got Big Plans for our Tiniest Patients! For generations, SGMC has cared for parents and their families at pivotal moments in their lives. When SGMC's current labor and delivery and pediatrics facilities were opened in 1984, it was considered state-of-the-art. Since then medical protocols and medical needs of families-to-be have evolved considerably and standards around provider efficiency have changed. The existing facility no longer meets today's architectural standards or patient and family expectations. The new 145,000 square foot three story tower will create a state-of-the-art Women and Infant's Center that matches and enhances our clinical excellence. Put simply, the women and children of our region deserve the absolute best that we have to offer and we are working to create just that!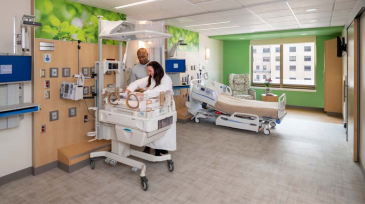 The wait is over! South Georgia Medical Center provides care to 90,000 patients that visit the Emergency Department each year, regardless of their ability to pay. As one of the busiest Emergency Departments in Georgia, the new ER is critical in continuing to care for South Georgians, especially in the midst of a lifethreatening event. The new Emergency Department's more efficient design flow, larger and additional trauma rooms, and a fast track and results waiting area will dramatically enhance the experience patients have when they visit our Emergency Department. The Emergency Department team is looking forward to continuing to provide high-quality care in a facility that is more efficient and patient-centered. The new Emergency Department is more than just an investment in SGMC, it's an investment in the lives of South Georgia residents for years to come!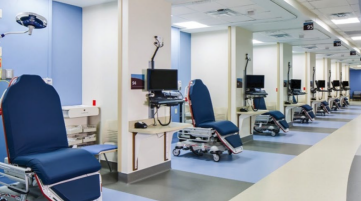 If you would like more information on this exciting project, contact Hilary Gibbs at
Hilary.Gibbs@sgmc.org
.