Signature Annual Event
SGMC Oncology Expo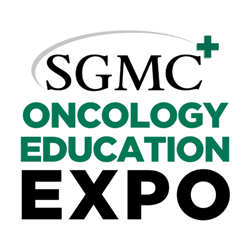 SGMC's Oncology Expos are a series of 4 educational event opportunities offered to clinical participants in the Pearlman Cancer Center each year. The Oncology Expo Series is sponsored by the SGMC Foundation and allows vendors an opportunity to spend one-on-one time with providers during the two-and-half-hour duration of the Expo. All proceeds go to support the Partnership for Cancer Fund to provide financial assistance to cancer patients in need.
2022 Dates: March 25th, August 5th, and December 9th
2023 Dates: May 5th, September 15th, December 8th
If you or your company would like to participate as a vendor, contact Hilary Willis, Director of Annual Giving, at Hilary.Willis@sgmc.org or 229-433-1076.